Reviews

I cannot say enough good things about Linda Clure, the real estate agent in Colorado. She is awesome and I'd highly recommend her to anyone relocating out there. She has gone above and beyond for me, during the time I was out there. She is knowledgeable and truly cares about her clients. She's definitely 5 star.
-Liz L.
Trulia & Zillow Reviews

Jillian S. reviewed Linda Clure 01/25/2014 Helped me buy a home Very professional and friendly! Linda worked with us to get everything we ever wanted in a home. Her knowledge of the area and her personal interest in us really set her apart. If we ever go to sell she will be our agent!

Jennifer H reviewed Linda Clure 10/11/2013 Currently working together
Linda is wonderful to work with! I would trust her with all my real estate needs. Finding someone with Linda's extensive real estate experience, her honestly, and integrity is hard to find these days. Not only is Linda professional and driven, she has a heart of gold and really cares about her clients.​​​

Jeff J. reviewed Linda Clure 10/18/2013 Helped me sell a home
There is no wonder why Linda has won real estate awards! Our experience selling our home was great! Linda is extremely professional, reliable and honest! We could not of ask for a better agent! We highly recommend her for all your real estate needs!

Halstraat reviewed Linda Clure 10/19/2013 Helped me sell a home
Linda is the most meticulous, detail oriented real estate agent I have ever dealt with or ever known... she leaves no stone unturned and follows thru with the slightest detail. Her recommendations and honest, objective observations and suggestions are worth thousands of dollars. She pushes for perfection in the complete transaction and will always be the hardest working to ensure it goes as planned... she's more detail oriented than an engineer and accountant combined... and she's really nice to boot...There is no way I would ever choose another realtor

cfussa reviewed Linda Clure 11/07/2013 Helped me buy a home
I would highly recommend Linda Clure to any potential homebuyer or seller. She has a pleasant demeanor, is meticulously organized, and she is adept at ensuring that not a single detail is missed. She is knowledgeable and professional! We were moving more than half way across the country. We needed an agent who quickly understood our needs! My husband and I spent one FULL day of house hunting with Linda. She was able to help us focus on an area and keenly identify the aesthetics that both my husband and I were looking for in a home, even if those ideas were in direct conflict of one another, LOL. She was able to steer my husband toward properties that really kept both of us in mind. Especially after I returned to NJ and my husband continued to look on his own. She was able to make local recommendations on everything from home inspectors, contractors and even where we could get a cold beer at the end of a long day! Thank you, Thank you, Thank you Linda!!!!!

T reviewed Linda Clure 11/20/2013 Helped me sell a home Linda Clure is absolutely wonderful to work with. Linda is courteous, experienced, hard-working, and knowledgeable about the Douglas County real estate market. She conducts her business with the highest ethics. Nothing is too much trouble for her and she went the extra mile for us. She really represented us well, kept us informed, and always returned our messages or phone calls.

Realtor .com & Linkedin Reviews

Linda was a joy to work with and we found her to be very professional and patient with our many questions. Linda was fantastic at pointing out all sides of the issues and then accepting our decisions. She was always on top of everything from staging and preparing our home to strategically countering sales offers. Linda constantly eliminated problems and stress throughout the sales process. She was a good communicator; always giving us great feedback and consistently initiating the next steps while keeping us well informed all the way through closing. Without hesitation we highly recommend Linda Clure.

Selene H. (Seller) - May 26,2016

Linda was wonderful to work with. She provided excellent guidance in helping us to sell our home and find our new one. She always listened to what we were saying. She was honest and straightforward, giving us her expert advice based on her years of experience. We followed her counsel and sold our home! With the input of a colleague who had expertise in purchasing land, Linda also helped us negotiate the purchase of our new property and the home to be built on it. We would highly recommend Linda to anyone looking to sell or purchase a home.

Wallace (Seller) - Apr 26,2016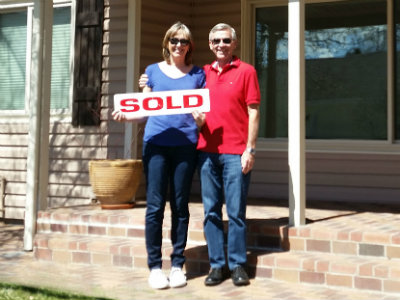 Linda is the consummate professional making sure she is always prepared and available to serve her client. She represented me both as a buyer and seller in the past year. Linda made sure all the details were covered so that I received maximum value for the sale of my home in three days on the market. As a buyer we moved quickly with an offer that was accepted without competition in one of Denver's most desirable neighborhoods. Her knowledge of the market and negotiation with the seller's agent made that happen. Linda stayed in touch via email and phone calls throughout the process from offer to closing and was always responsive day or night to my questions or comments. Choosing Linda Clure as my realtor agent was the best decision I have made in the many years of buying and selling property.
-John L. May 2016

Linda is a very professional realtor and she was a great helping us in choosing the right home for me and my wife. I would highly recommend her to anyone who is looking for a new place to live.
John R. recommended Linda Clure 20 days ago
Verified by LinkedIn

I have worked with Linda for a number of years on multiple transactions. Her consummate professionalism is probably the first thing that comes to mind. She is also both passionate with her service and protective of her clients. I would never hesitate to recommend her services!
Brian K. recommended Linda Clure 20 days ago 2015
Verified by LinkedIn

Linda is a great realtor who is a joy to work with. She is very organized and very knowledgeable in her field. We hired Linda in 2011 and purchased in early 2012 we were a long distance relocation and she certainly made it a pleasurable experience.
Kelly K. recommended Linda Clure 20 days ago 2015
Verified by LinkedIn


Linda was great in helping us find a home in Castle Rock. She was patient through some difficult circumstances and always made us feel as if we were top priority!
Brenda W. recommended Linda Clure 20 days ago 2015 Verified by LinkedIn

Linda is a ROCK STAR!! ....such a relief to finally sell the home! Thanks Again!
Tammy K recommended Linda Clure about 1 month ago 2015

J.Buchanan Reviewed Linda Clure 06/07/2015: "We very much enjoyed working with you. Having done this a few times, we try and be good clients, but it was sure nice to have an excellent realtor. Thanks again for everything!"
FaceBook Reviews

"Linda is absolutely wonderful. She is very knowledgeable and is great to work with. She is always very responsive to any question or need that comes up during the buying/selling process. I have bought and sold a house with Linda and truly cannot say enough about how wonderful she is. She is an expert in her profession and always has her clients best interest in mind!" Lindsey A. - Review from Facebook 9-18-2018

"Linda is the best! First of all, she's a sweet and beautiful human being. And she's so in-tune with her clients! I was assigned Linda through my relo company, and didn't know what to expect. Immediately after meeting her I knew I was in good hands. As we went through the contracts, inspection, and closing - she was 100% there for me. Living in New York and trying to do this remotely was stressful, but Linda did everything she could to ease my stress and step in when I couldn't. I would without a doubt recommend her to anyone needing a real estate agent!
As a side note - a colleague was working with another agent for his relo and he was not happy at all.. I feel very lucky that I was put in touch with Linda, and couldn't be happier with my new home!" Liz L. - Review from Facebook 6-11-2018

"Linda, is a rockstar in the industry. She is very knowledgeable and kept us on track throughout the process. We really enjoyed working with her and would definitely recommend her. Whether buying or selling she will take excellent care of you and yours." Dennis S. - Review from Facebook 6-6-2018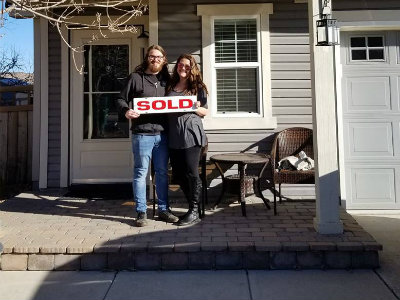 "Linda was and still is an excellent realtor and all around human! She was so quick to respond and get us into houses as fast as we were finding them. Still a week later she is checking on us to make sure everything is going smoothly. We finally found the house of our dreams last Friday and we couldn't be happier! We thank you from the bottom of our hearts for everything you have done for us and hope you all consider her when looking for a realtor!"
Jacqueline G. - Review from Facebook 03/10/2018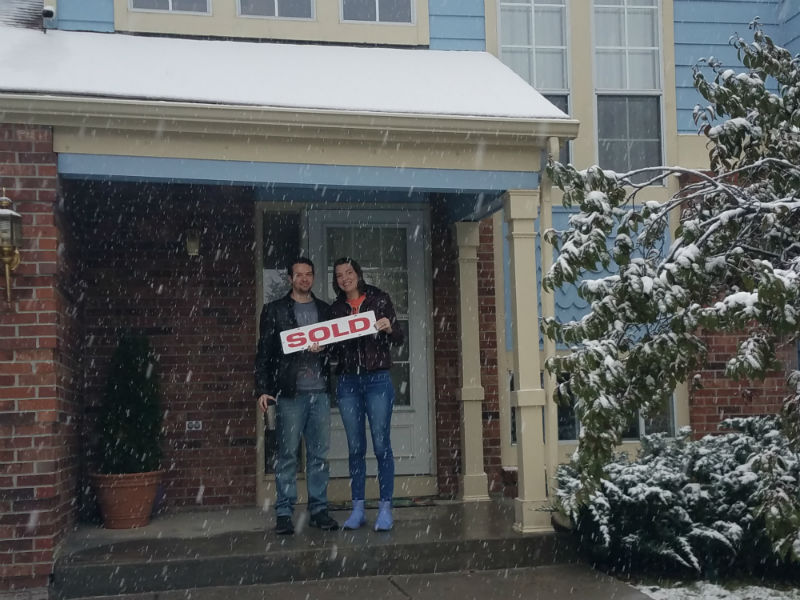 "My husband and I have bought/sold houses through Linda twice and she is so wonderful. She communicates with all parties throughout the entire process and does everything she can to make sure that the process is painless and easy for you. Thank you, Linda, for helping us purchase our homes!!"
Kaitlyn M. - Review from Facebook 10/10/2017



"We can't say enough about Linda! She is outstanding! She treats you like you are her only client and no matter how many questions or concerns you have, she is always there for you! I have already recommended her several times and will continue to do so. She has become more than a Realtor to us, she's become a friend!"
Chelle Gianni B. - Review from Facebook 09/21/2017

"Excellent realtor!"
Wanda C.E. - Review from Facebook 8/25/2017

Buying a home can be a stressful time, but Linda always kept in constant communication with us and made our home purchase a very positive and painless process. She absolutely went above and beyond for our family. We will definitely be using Linda again should we decide to sell our home! - Ashley C.
Review from Face Book 8/23/2017

Linda is a outstanding realtor! She is very smart, and knows the business when it comes to real estate. I've used her twice, once to sell my mother's home after she died, and then to sell my own home 1 year later. Thanks Linda for all that you do.
Teresa L.S. - Review from FaceBook 8/22/2017