Declutter:
It is important to declutter your house so it appears to have lots of storage space. Potential buyers want to feel like they can easily fit all their belongings and be well-organized. Expect potential buyers to inspect all built-in cabinets and closets . These areas must be clean, neat, and orderly. There are several key areas in your house where you will want to focus your time.
---
1. Kitchen:
- Counter tops: Remove clutter from kitchen counter tops to show an expanse of counter space. A good rule suggests that you should not have more than 3 items on your counter.
- Under the sink: Remove as many items as possible from under the sink. Place any remaining items in bins or baskets to keep them orderly.
- Cabinets: Pack away anything that you have not used in the past year. Remember all those items you purchased at that Tupperwear Party? Don't forget that tequila shot glass set and bagel slicer you received as a wedding gift. They can all go into storage while your house is on the market.
- Pantry: Throw away all herbs and spices that are over a year old. Box up canned any dry goods that can go to the Food Bank.
- Refrigerator/freezer: You may not plan to include your appliances in the sale of your house, but they can be used as a negotiating tactic if they are in good shape. Use this opportunity to give the refrigerator and freezer a full clean. Dispose of all those old condiments and orderly replace remaining items.

---
2. Bathrooms:
- Counter tops: Limit yourself to only hand soap plus one additional item on the counter. No one wants to see your press on eye lashes or can of Aquant when touring your house!
- Under the sink: Dispose of any unnecessary items and place those remaining in bins.
- Medicine cabinet: Potential buyers will look in your medicine cabinet. Hide anything you do not want public and place as many items as possible in the bins under the sink. You will want to lock prescription medicine away.
- Linen closet: Remove any unnecessary items and store away. Neatly fold all linens and stack by color.
-Use 'fancy' hand soap and shower products to stage for showings. Potential buyers do not want to see your old razor and facial wash in your shower. Look at the before photo (with my old razor) and after photo below with staged shower accessories.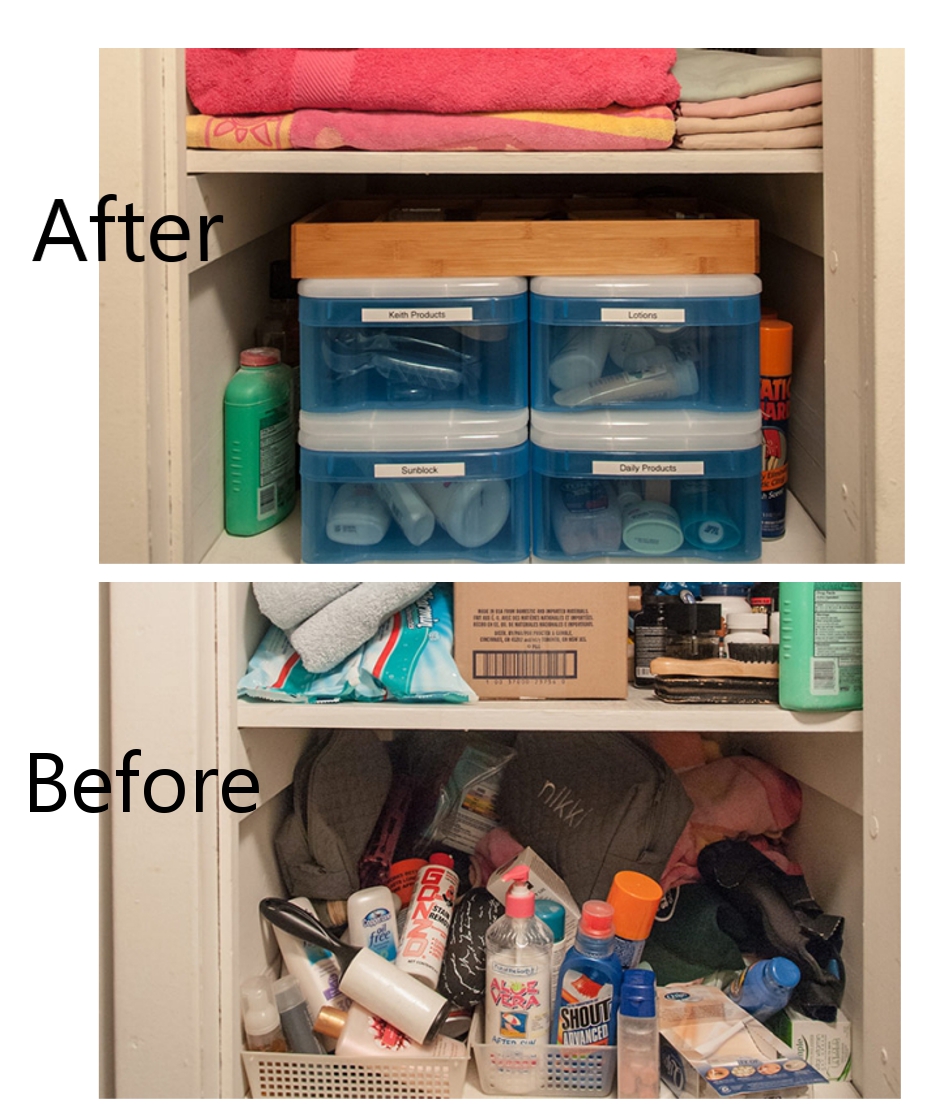 ---
3. Laundry Room: Make sure all products are neat and orderly. You want to give the impression that it is easy (and fun) to do laundry in this space.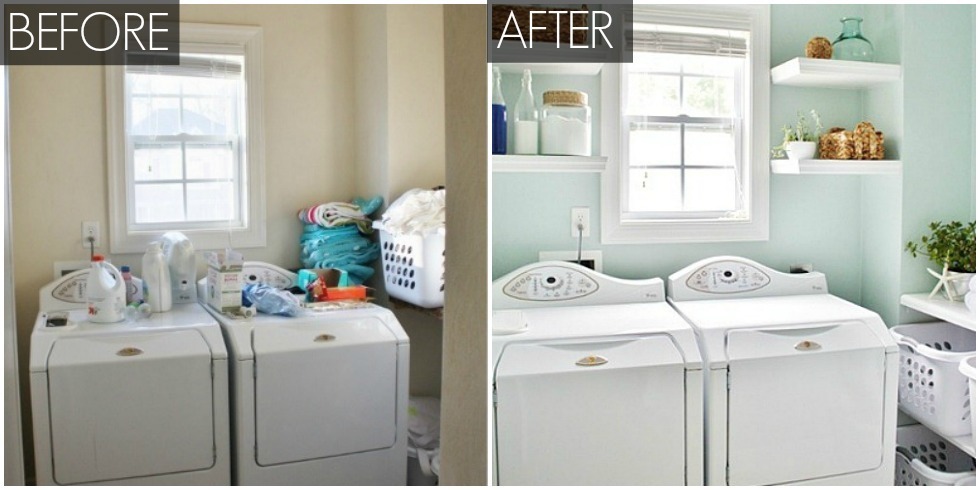 ---
4. Clothes Closets: Pack and store off-season clothes and shoes. Separate clothes types (eg. shirts, pants, long) and hang together by color. Remove any extra hangers.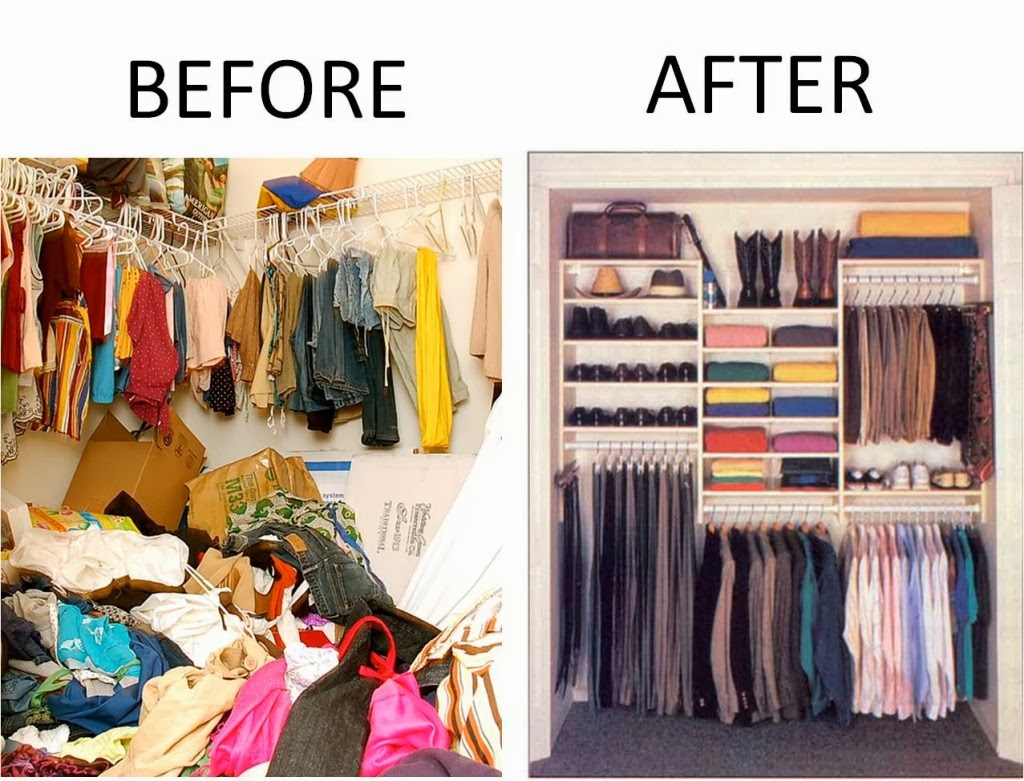 ---
5. Office: File away all paper and corral computer cords. Desks should be clear of all clutter with only a few items showcased on top.

---
6. Kid's Stuff: While your house is on the market, kid's toys should be put away in cabinets or bins. What will not fit should be boxed up and placed in storage. (The same goes for pet toys and products.)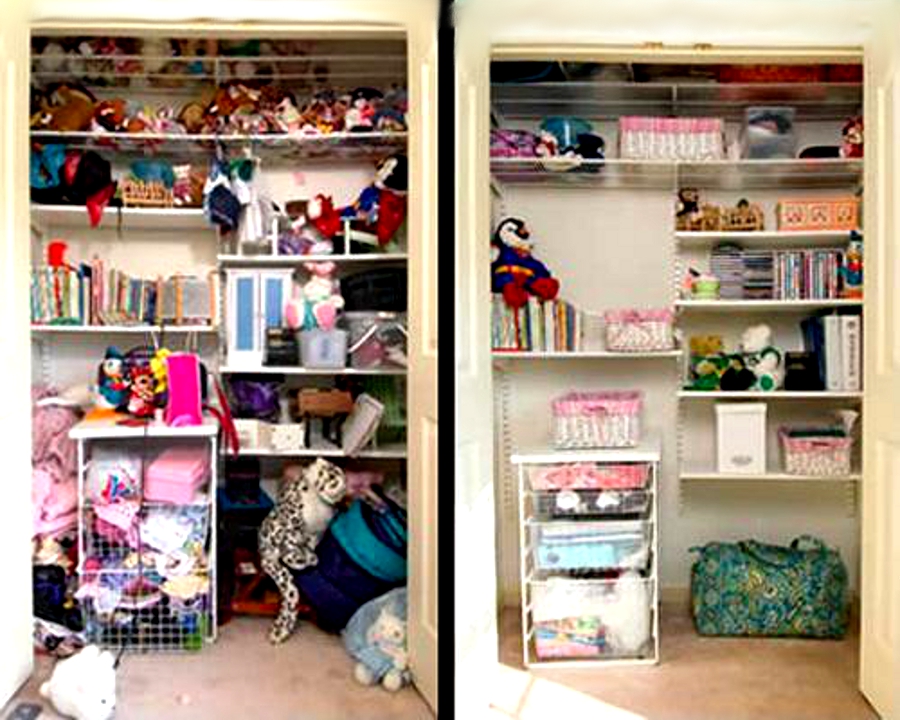 ---
Staging:
It is important to stage your house so it looks open, airy, and inviting. Potential buyers should walk into your living room and want to relax on the couch. They should go into your bathroom and want to take a bubble bath. Take the example of this small outdoor space. It is drab and unappealling. Now look at the 'after' photo below.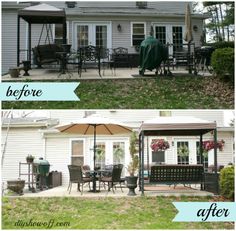 Do you see what a difference a few simple changes can make? Now potential buyers will want to sit down, drink a cup of coffee, and read the paper! Here are a few key staging suggestions to consider:
1. Spacious: Rooms should appear spacious. Store any unnecessary pieces of furniture to allow for easy movement around the room and throughout the house.
2. Personal Items: Remove all personal items, such as photos. Potential buyers want to see themselves living in the house, not you.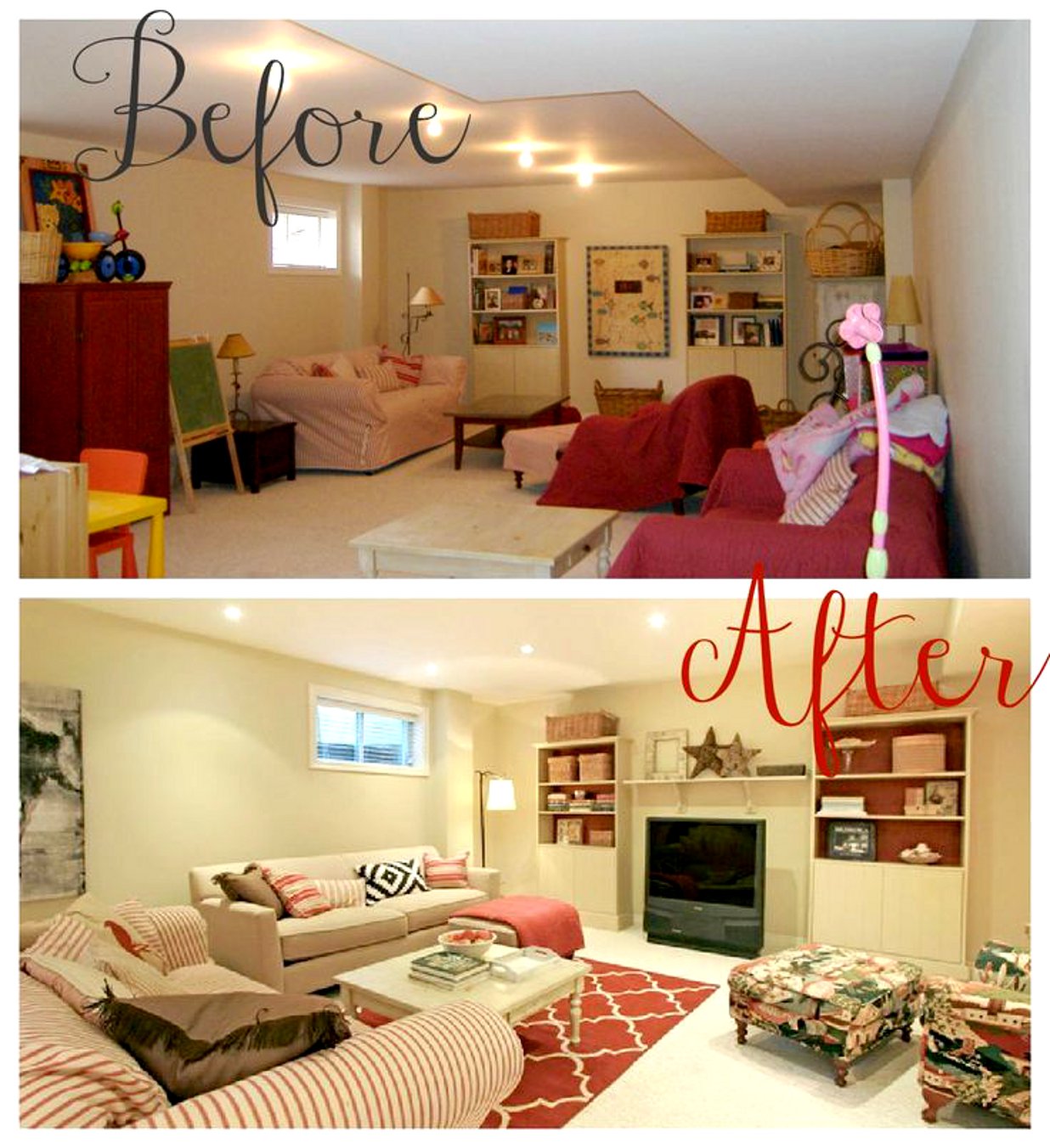 3. Plants: Replace all dead or dying plants. Use real plants, not fake ones.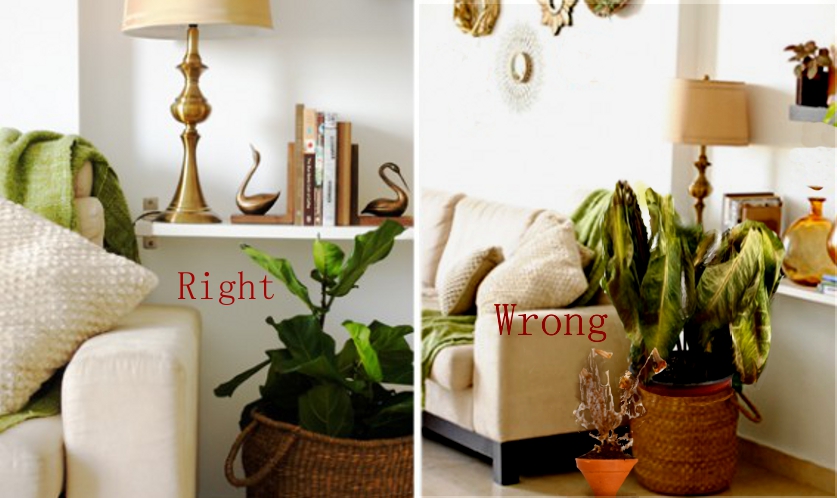 Note: This is not the time to stock up on facial tissues and Cherrios as big box stores. Decluttering and staging can be fun! You will find that you are more organized and comfortable in your own home. Potential buyers will be envious of a home that is so harmonious and will want to live there themselves.