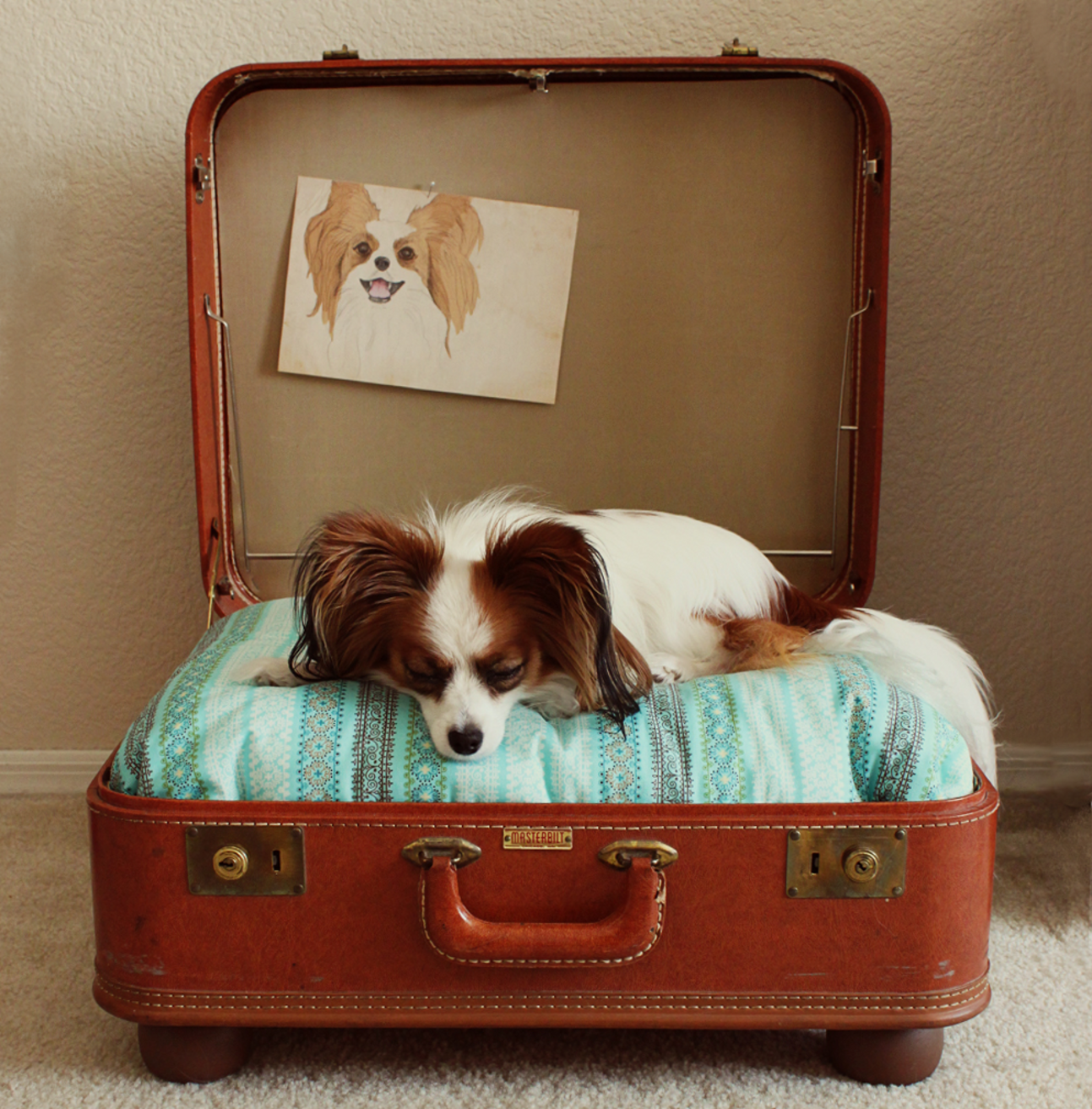 Congratulations ! You have decided to purchase a new home. Whether you are moving across town or across the country, the following are tips you may want to keep in mind when Moving With Fido.
When you treat your furry or feathered friend as a member of your family, it is important to keep your pet's needs in a mind during any home purchase. Moving can be a very stressful time for us, and we have a full understanding of the changes at hand, so lets just imagine how anxious it can be for pets. It is important that we try to make moving day as easy and stress free as possible for both you and your fur babies.
During the purchasing process:
First step: ensure whether local ordinances, regulation and neighborhood environments welcome pets, this will affect your pet greatly dictating how much freedom there is for your pets activities and how your pet will acclimate to their new surroundings. If you purchase the "perfect home" that only offers 6 feet of yard space, yet you own two Mastiffs, how would this effect the well being of your pets ?
Check the local requirements: familiarize yourself with city and county ordinances , they have set guidelines for health and safety. often requiring you to obey leash laws and pet cleanup laws, noncompliance can result in fines. Many communities strive to create and maintain environmentally friendly pet parks, information on local parks can be obtained by contacting the local parks and recreation departments, or use your realtors expertise , they are your community expert.
Ask for HAO rules: While house pets such as dogs, cats, birds and at times rabbits are acceptable in most types of housing, there may be restrictions on the total number of animals allowed in a single dwelling. A single-family home is most likely to provide your pet with the most freedom, however a townhouse or condominium may be more budget friendly. For these options, check the rules regarding pets. HOAs generally govern with rules and bylaws for what is allowed or not. Some HOAs allow pets but only in restricted areas on the property and fines may apply for volition of rules and bylaws.
Considering a homes layout: Consider your pets creature comforts inside and out. Will your pet have enough yard or living space to play and move comfortably? Is there carpet or tile flooring ? Is your pet older and not able to navigate stairs? Also, ask yourself if the outside of the home is conducive to your pets well being, is there a shelter or shaded areas to protect him from the full sun and heat of the day? Is there space for your pet to roam? Is the yard fenced ? If you have a large dog, is there access to a garden faucet to use for bathing him or to fill water bowls?
You will find full enjoyment in your future home only if it accommodates the needs of all your family member's including pets which are a central part of our lives. Speak to potential neighbors, are they pet friendly as well as the neighborhood ?
You have found the perfect home: Now what?
Be sure to contact your vet: retrieve all pet files, medications and prescriptions. Ask him for a reference for a vet in your new areas, or once again, let your realtors expertise be your guide, she too can help with information on preferred vets in your new area.
Tags and Microchips: If your pet already has a microchip, be sure it is activated, the tracking info is registered and updated. If you do not have one, this is a good time to consider the purchase of a chip for your pet as he or she will not be familiar with the area of their new home and chances for getting lost are greater. In addition, be sure that the info on your pet tags are update with new address and phone numbers, as well as proof of rabies updates as they are required by most states. Lastly, take a recent photo of your pet, this is a true asset in helping to find a lost pet if necessary.
Moving Day: Guess What Fido ... Your going to have your own room!
Prepare a Fido Travel Bag: Add toys, medications, kitty littler, food, snacks, chew treats and other essential supplies to sustain your pet during the first few days in your new home.
On Moving day: Have your pet visit a friend or relative for the day if possible, this will reduce stress for both you and your pet. It is best to move as many of your belongs into your living space before introducing your pet to the new environment. If visiting is not an option for your pet, place them in a quiet room , with food, water and other things of comfort and close the door. Be sure to check on your pet, and walk if needed at regular times. It is important that your pet be kept in a secure location, not only to reduce stress but to avoid or prevent an accidental escape from an unknown location.
Finally, all environmental changes will have an effect on any of your beloved pets, from your prized guinea pig to that counting parrot that Aunt Ethel bequeathed to you in her will. Know the pet laws and regulations in the state you are moving to, they can be obtained at http://www.bornfreeusa.org/b4a2_exotic_animals.php Keep in mind that exotic animals likely require a special permit and health care records.